MediaPortal 1.3.0 FINAL Released
It's been a long journey that came to an end now. We are very happy to present you the final version of MediaPortal 1.3.0 today which includes an incredible amount of great new features, the stunning Titan skin, the completely revamped default Skins, bugfixes and usability enhancements.
In fact, the amount of changes is so large that we can't cover them here. So we only picked a few highlights of what is new in 1.3.0 compared to 1.2.0.
Highlights of this release
New Skins - Better than ever!
The most obvious change for the 1.3.0 release is the new Titan skin, designed for users with a 16:9 display and a native resolution of 1080p. This skin has been refined during the beta and release candidate phases to provide an amazing out-of-the-box experience with MediaPortal. More information can be found in the Titan News Item. Team Titan did not stop at producing a new skin for MediaPortal. In addition to the new skin selection option, the installer also offers you the choice to install 'Titan Extended'. This is a MediaPortal Extension which adds support for many community plugins, as well as a 'Titan Skin Updater' plugin. Titan Skin Updater enables us to easily provide you with updates to the Titan skin - including bug fixes and support for new plugins - over the coming weeks and months.
Titan is great, but for those who like the old default skins, these have also been enhanced. DefaultWide is designed for users with 16:9 display and a native resolution of 720p. Default is a non-widescreen skin for users with a 4:3 display and various native resolutions.
Enhancements to the skin engine and more skin features
The following significant skin engine enhancements have been made to improve the usability and extensibility of the MediaPortal user interface:
Skin themes - Skin designers may offer themes for their skins. By convention, a skin theme should be selectable from the Settings -> General window where the skin selection is also made. Skin themes provide the ability of the skin designer to offer such features as colour changes, font changes, layout changes or any combination of these or other special skin appearance or function related changes.
New menubutton control - A new versatile button control for displaying a list of selectable items.
Skin settings - Skin settings provide skins with user-definable (by the skin designer) property settings that can be leveraged for many purposes including making logical decisions about when or how controls are displayed and what the controls display. Skin settings add the capability to have significant design control over GUI customization.
TV guide genre/custom colouring - Provides the ability to highlight programs in the TV guide using colours. Based on your feedback, 1.3.0 now allows you to configure genre names in TV-Server setup so they work for all clients too! You may still configure genre colors in TV Client setup differently for each client. You may even enable or disable the colored buttons or borders and the the display of the genre map in the new TV Settings within MediaPortal.
We have a lot to look forward to when skins start implementing these new features. In fact, some of these features are already being used in our new Default and Titan skins!
Native Blu-ray Support
MediaPortal can now play your unencrypted Blu-ray discs, including the menus, extras, etc! Development will continue because BD-J (Blu-ray Java) menus aren't supported (yet), but you can play the movie. So now you can enjoy the best video & audio quality right within MediaPortal, without the need of an external video player (like PowerDVD or TotalMedia Theatre) or a separate Blu-ray player.
Attention -- Encrypted Blu-ray discs require a 3rd party "on-the-fly" decoder. The wiki (link below) holds more information. Besides the playback of encrypted Blu-ray discs there are a few other limitations at the moment about which you can read more in our Wiki.
Perfectly Smooth Video Playback with MediaPortal Audio Renderer
Nothing is more annoying than having your favorite actor (or actress) 'stuttering' on the screen because several frames are dropped or repeated to keep the video and audio in sync. Smooth video playback is one of the key requirements of all movie enthusiasts; but even if you have the right hardware, it is still a big challenge to achieve it.
So, our developers set out to create a solution for MediaPortal. It is called the "MediaPortal Audio Renderer (MPAR)". With MPAR you are not only able to get perfectly smooth video playback but in addition you get also the chance to speed up your video stream on the fly e.g. from 23,976 fps to 25 fps which gives you no more dropped frames if your TV only supports a refreshrate of 50 Hz.
Enhanced out of the box experience and improvements to codec configuration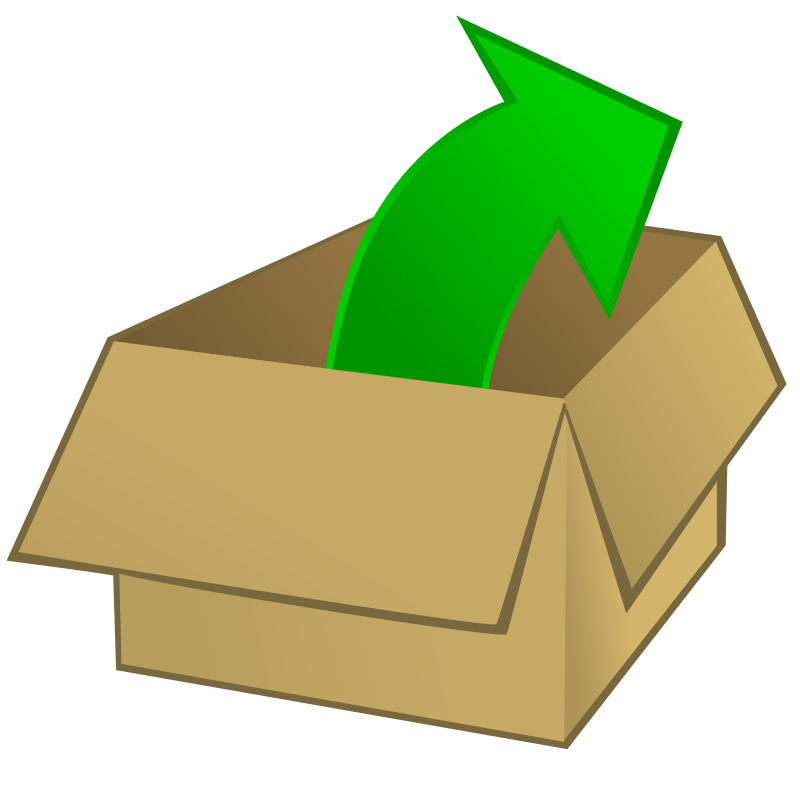 Some of you may experienced 'codec hell' or you maybe just don't know exactly which codecs need to be installed to play all kind of your video and audio files. There is no need to worry about all this anymore because with MediaPortal 1.3 we will give you the option to install the LAV Filters. LAV Filters allow you to play most audio and video formats 'out of the box'. No need to install codec packs or separate codecs and filters! Supported video acceleration types are DXVA, NVIDIA CUDA and Intel QuickSync, so you choose the best one for your HTPC hardware.
In addition to that it's now possible to configure all codec and/or filter properties from within MediaPortal Configuration. Simply click on the screwdriver icon right next to the specific codec/filter to set your preferred options. To give you even more control, we've also added a few new Codec sections like VC-1 & DivX.
"Settings" inside MediaPortal
Configuring MediaPortal is a lot easier in 1.3.0
Now you can configure almost all MediaPortal settings without leaving MediaPortal. Deda has dramatically enhanced the "Settings" section inside MediaPortal as you can see in our latest news: 'While you are waiting for 1.3.0 beta...'
Big rework of My Videos
Many new features and enhancements are included. Some highlights:
Folders view screen
Database view screen
Movie info screen
Actor info screen (new screen works only if movie info have IMDBid, otherwise old screen will be visible)
Configuration + Scan
Fanart support rework for database movies
Text file support in Videos
For scraping accuracy every video file can be accompanied by a simple text file which contains only the IMDbid number (e.g. tt1234567). If a scraper, such as IMDb, supports search by IMDb's ID number, MediaPortal will use the ID number for accurate scraping.
Windows 8 Support
Windows 8 is now officially supported by MediaPortal. Of course, supporting a new operating system is not trivial, and there might still be issues that we don't know about. If you find a problem that seems to be specific to Windows 8, please open a bug report in the forum.
---
Full list of changes
You can review the complete change log for 1.3.0 by using the following links:
---
Compiled List of Skin and Plugin related changes
Community Skinners and Developers should have a look at the following pages to find out about the changes which will effect their extensions.
Some of these changes are mandatory to become 1.3.0 compatible:
---
Installation, Upgrade, Download and Feedback
Installation
When doing a clean installation of 1.3.0 final there is nothing special to worry about.
Upgrade
Notice:
There is a small known issue during upgrades. The option "Use Existing Skin" doesn't seem to work at the moment and Titan will always be choosen as the default skin after an upgrade. You can easily change to your prefered skin via MediaPortal configuration or even directly in MediaPortal -> Settings. We are working on a fix of this issue for you!

Upgrading from 1.2.x, or 1.3.0 Alpha/Beta/RC to 1.3.0 final
All MediaPortal 1.2.x and 1.3.0 Alpha/Beta/RC installations can be upgraded to 1.3.0 final, without losing your settings.
Plugins:
If you are running MediaPortal 1.2.x, then it is possible that some of your previously installed plugins will be shown as incompatible after the upgrade to 1.3.0 final! Whether or not a plugin is incompatible depends on the MediaPortal subsystems the plugin uses.
If you are running MediaPortal 1.3.0 Alpha, Beta or RC, then all your plugins are compatible with 1.3.0 final.
If a plugin provides skin files for MediaPortal's Default skin, then the author should also check the Skin related changes.
Skins:
Warning! Due to the new features and changes introduced, none of the 1.2.x nor 1.3.0 Alpha skins are compatible with 1.3.0 final!
Please contact the author of the skin you use for further information and updates.
Skins that work under 1.3.0 Beta also work under 1.3.0 final!
Upgrading Extensions:

The easiest way to upgrade your extensions is by launching the MediaPortal Extension Installer, and let it check for updated versions. However this only works for extensions that use our MPEI system. If the author of the extension releases it as a stand alone installer, you must contact them for an updated version.
Upgrading from 1.2.0 Alpha or earlier to 1.3.0 final
All MediaPortal installations starting with 1.1.0 RC1 can be upgraded to 1.3.0 final, without losing your settings.
If you are running MediaPortal 1.2.0 Alpha or earlier, then none of your extensions (plugins and skins) will work after the upgrade to 1.3.0 final! You must update your extensions after the upgrade!
So, please make sure that 1.3.0 final compatible versions of your extensions are available before you start the upgrade!
General note about Upgrades

Manually stop TV-Service!
On some systems our installer is not able to update the TV-Server installation because its files are locked or the service can not be stopped.
For upgrades to 1.3.0 final we recommend that you manually stop the TV-Service and make sure, via Windows Task Manager (enable the "all users" option), that the TvService.exe process is really gone before starting to upgrade.
Custom TV-Service properties
If you manually changed the properties of the TV-Service (like restart on error options), then you must redo these changes after the upgrade. The installer is not able to save and restore your custom service properties when it installs the new version of the TV-Service.
Feedback
Skin related
We are very curious what you think about our new skins in 1.3.0. Please share your thoughts in the forums created for feedback on Titan and the Default skins.
Bugs
If you think you found a bug then please post a detailed report in our Bug Reports Forum.
Make sure your report includes all the required information. Incomplete reports will be removed to keep the forum clean.
Download
Finally - the download. We hope that you took the time to read this release news entirely because it includes vital information about the major changes.
If you would like to support MediaPortal, we would be happy to receive a small donation!
The Team wishes you a lot of fun with this new release!
.::. Download - MediaPortal 1.3.0 FINAL .::.